Scan the QR code with your smartphone
and learn all about the finalists!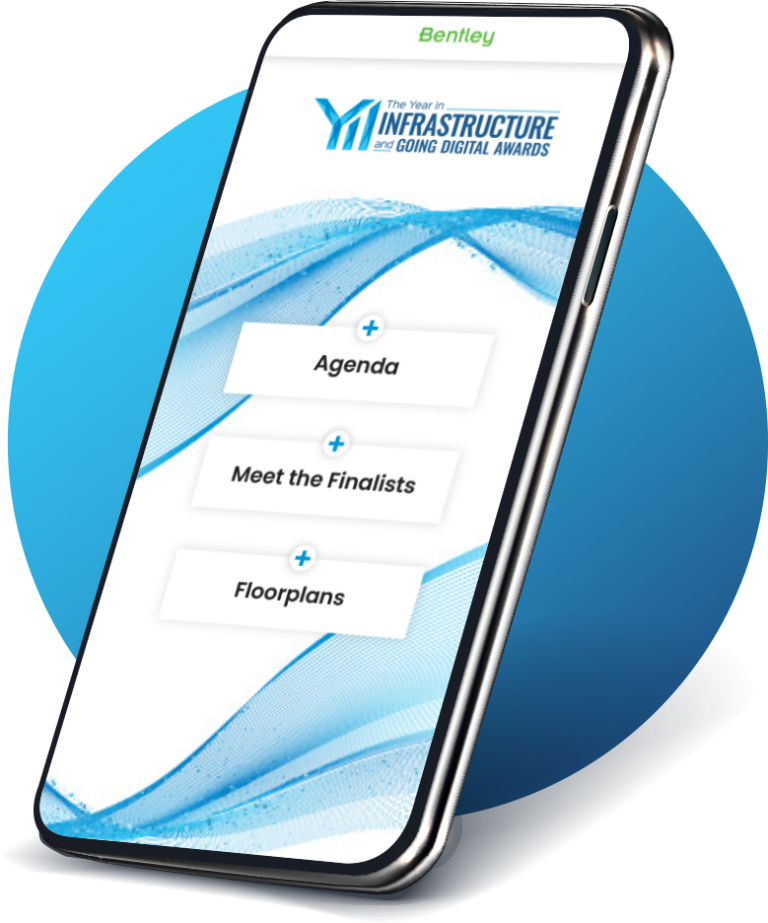 Awards Category: Water and Wastewater
Jacobs and Pub, Singapore's National Water Agency
Tuas Water Reclamation Plant (TWRP)

Location: Tuas, Singapore
Project Playbook: MicroStation, OpenBuildings, OpenPlant, OpenRoads, Orbit, ProjectWise, SYNCHRO, iTwin, LumenRT/Omniverse
Image Credit: Jacobs
Singapore's National Water Agency, PUB, is building the state-of-the-art Tuas Water Reclamation Plant (TWRP), providing a treatment facility for industrial and household wastewater designed to maximize water recovery and reduce energy consumption. Jacobs is responsible for design and construction management, including managing and integrating digital information across 17 contract packages. They want to achieve world-class digital delivery, but faced challenges coordinating and managing the voluminous data and multiple disciplines. Previous software packages proved ineffective, so they sought a cloud-based digital platform capable of collaborative, federated modeling.
Jacobs selected the Bentley iTwin platform, establishing a web-based digital environment and single source of truth, enabling real-time access to a digital twin and democratizing BIM and digital transformation across multiple stakeholders. The solution automated information extraction, improving engineering quality, efficiency, and collaboration. Establishing a connected digital platform enhanced construction and project delivery and optimized digital capabilities, streamlining workflows. The digital twin will provide a seamless transition into digital asset management for operations and maintenance.