Scan the QR code with your smartphone
and learn all about the finalists!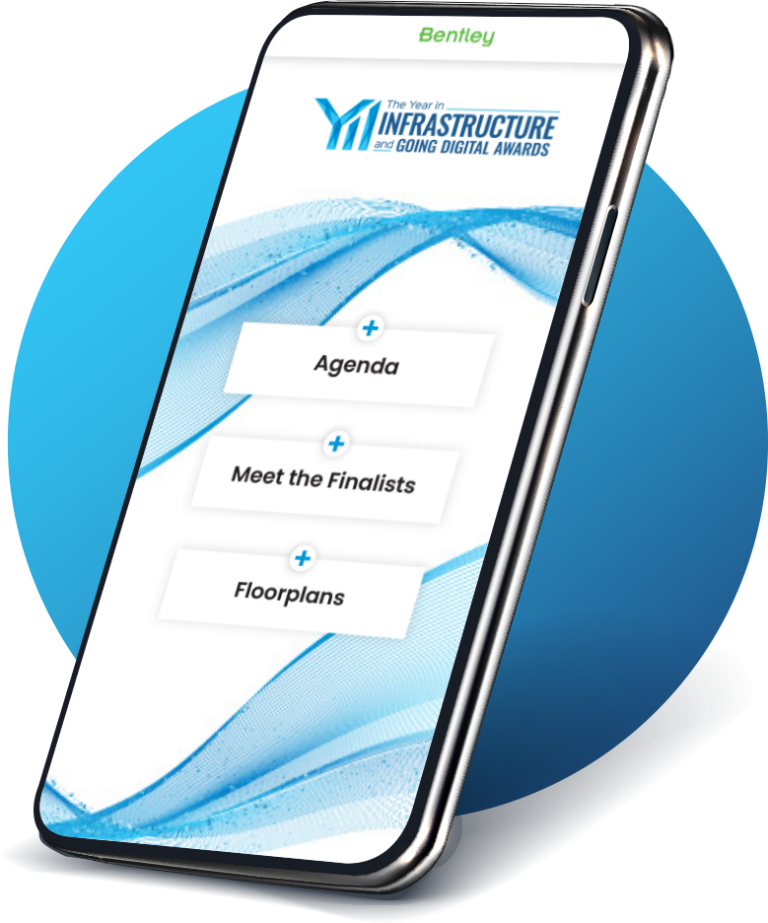 Awards Category: Surveying and Monitoring
Murray Dam Condition Assessment

Location: San Diego County, California, United States
Project Playbook: AssetWise, ContextCapture, ContextShare, iTwin, LumenRT, MicroStation, ProjectWise
Image Credit: HDR
Murray Reservoir features a dam withholding 4,644 acre-feet of water, making a major dam failure catastrophic for downstream communities. The city hired HDR to develop a high-resolution photographic record of the dam's condition. The complexity of the structure with dam heights reaching over 100 feet presented inspection challenges, requiring multiple data capture methods. HDR wanted to generate a digital twin but needed flexible, collaborative technology to integrate and process the multi-sourced data.
They selected ContextCapture to process drone-captured images and terrestrial lidar point clouds into a 3D reality model with an accuracy of 3 millimeters. Importing the model into MicroStation and integrating artificial intelligence, they generated a digital twin to perform inspections and predict future problems. Bentley's applications reduced the need for dangerous on-site inspections and saved approximately 75% of costs compared to traditional inspection processes. The digital twin will continue to enhance quality, safety, and sustainability of inspection work at the dam.