Scan the QR code with your smartphone
and learn all about the finalists!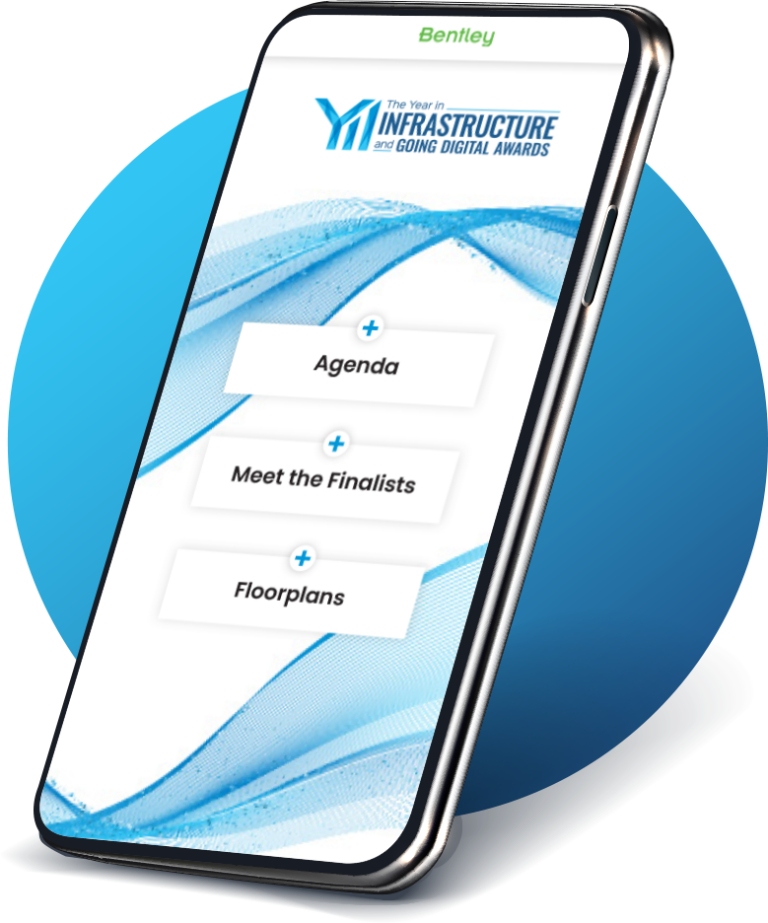 Awards Category: Structural Engineering
Unity Place Delivered with Optimized Design by WSP Using Innovations from Bentley

Location: Milton Keynes, Buckinghamshire, United Kingdom
Project Playbook: PLAXIS, RAM
Image Credit: WSP
Located in Milton Keynes, Unity Place will be the new headquarters for Santander Bank, consolidating four existing office buildings into a state-of-the-art facility. It will be designed and constructed as a green, efficient space, achieving excellence in environmental sustainability and impact on well-being. Covering 84,000 square meters on an existing car park site, the sustainable building project presented architectural, geotechnical, and structural engineering challenges. WSP provides multidiscipline engineering services from conception through completion and realized they needed integrated structural and geotechnical modeling and analysis applications to determine sustainable building solutions.
WSP selected PLAXIS and RAM, simplifying design and streamlining workflows to meet the construction budget and timeline while achieving sustainability goals. Using Bentley's applications, they opted for a concrete solution that saved 16,000 tons of concrete and GBP 1.206 million in material costs. The integrated technology reduced design time, saving an additional GBP 20,000, and facilitated innovative structural solutions that already exceed 2030 carbon targets. The project sets a benchmark for sustainable design of commercial new builds.