Scan the QR code with your smartphone
and learn all about the finalists!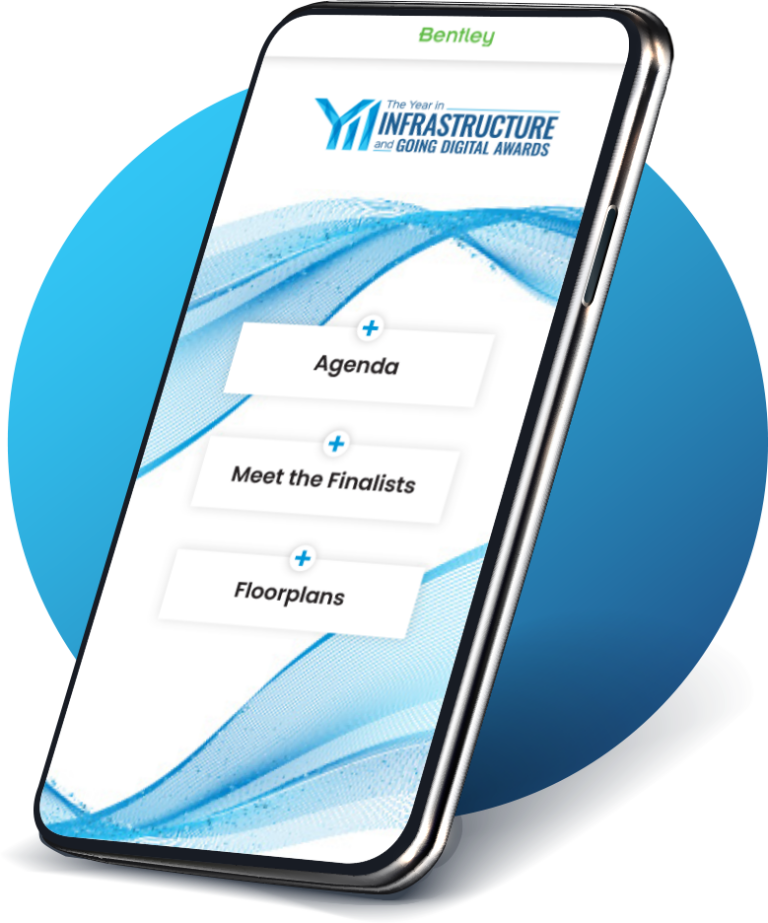 Awards Category: Structural Engineering
Delhi Metro Rail
Corporation Limited
Design and Construction of Tunnel and Underground Station at Krishna Park of Delhi MRTS Phase-IV

Location: New Delhi, India
Project Playbook: PLAXIS, STAAD
Image Credit: Delhi Metro Rail
Corporation Limited
The Delhi Metro Phase 4 extension will add nearly 62 kilometers to the existing 390-kilometer Delhi Metro, which has revolutionized mass transportation in India, providing reliable, eco-friendly services while also minimizing roadway accidents and vehicular carbon emissions. The Krishna Park project is part of this extension and includes structural design and construction of twin bore tunnels and an underground station. Located in a densely populated urban area with alluvial soil conditions, the project presented structural and geotechnical engineering challenges, requiring an integrated BIM solution.
Leveraging PLAXIS and STAAD, the project team modeled and analyzed the soil, and building and tunnel structures, monitoring and simulating structural loads and excavation works. Bentley's integrated BIM applications streamlined workflows, facilitating clash detection and enabling real-time model modifications prior to work on site, saving 1,000 resource hours and associated costs. Through collaborative digital modeling and analysis, the team optimized structural design, reducing concrete material quantities by approximately 1,500 cubic meters and steel reinforcements by 250 megatons.