Scan the QR code with your smartphone
and learn all about the finalists!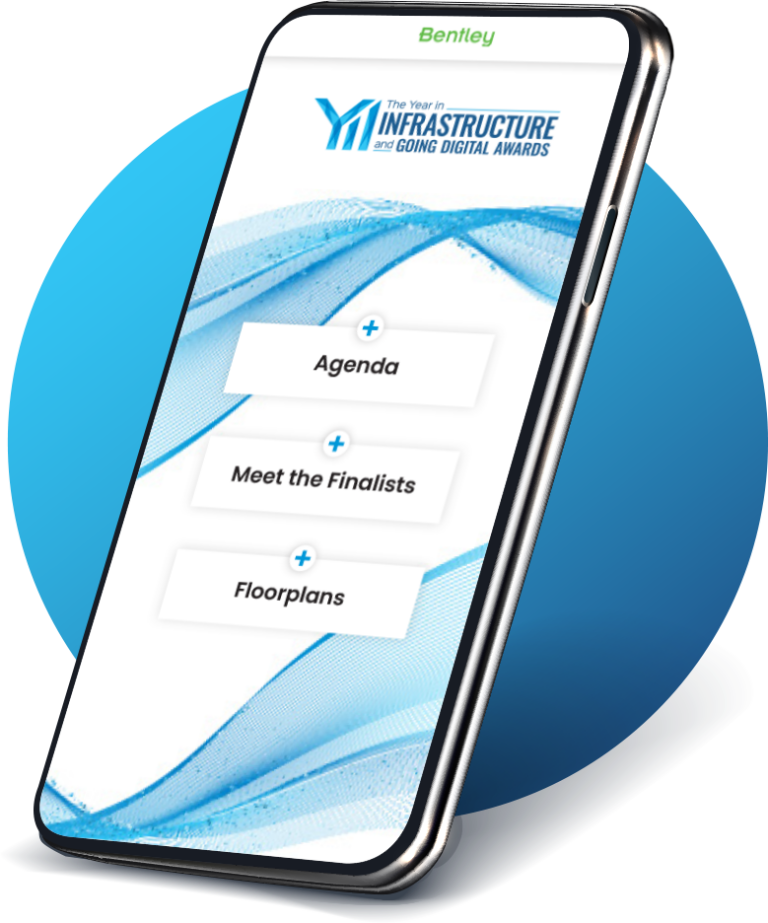 Awards Category: Roads and Highways
Beca Ltd.
Takitimu North Link, by Waka Kotahi and FH/HEB JV

Location: Tauranga, Western Bay of Plenty, New Zealand
Project Playbook: iTwin, Leapfrog, LumenRT, MicroStation, OpenBridge, OpenRoads, OpenRoads ConceptStation PLAXIS, ProjectWise
Image Credit: Beca Ltd.
The Takitimu North Link project is being constructed in two stages by Waka Kotahi (New Zealand Transport Agency) and upon completion will offer more varied public transport and improved safety in the Western Bay of Plenty, supporting economic development and population growth. Stage one is a 6.8-kilometer expressway, including 10 bridges and a separated pedestrian path, being built by a Fulton Hogan/HEB Joint Venture, in a challenging natural environment constrained by existing infrastructure and residents. Beca is the lead design consultant and wanted to implement an integrated, model-based digital approach to address the site complexities and coordinate the large, multidiscipline project team.
Leveraging Bentley's open modeling applications, Beca established a connected data environment and digital twin that will simplify construction in the constrained location. Through collaborative digital modeling and 3D visualization, they reduced modeling time by 15% and improved design efficiencies by 20%, while achieving higher-quality deliverables compared to previous design methods. The digital twin enables data integration for construction activities and future management and maintenance of roadway operations.