Scan the QR code with your smartphone
and learn all about the finalists!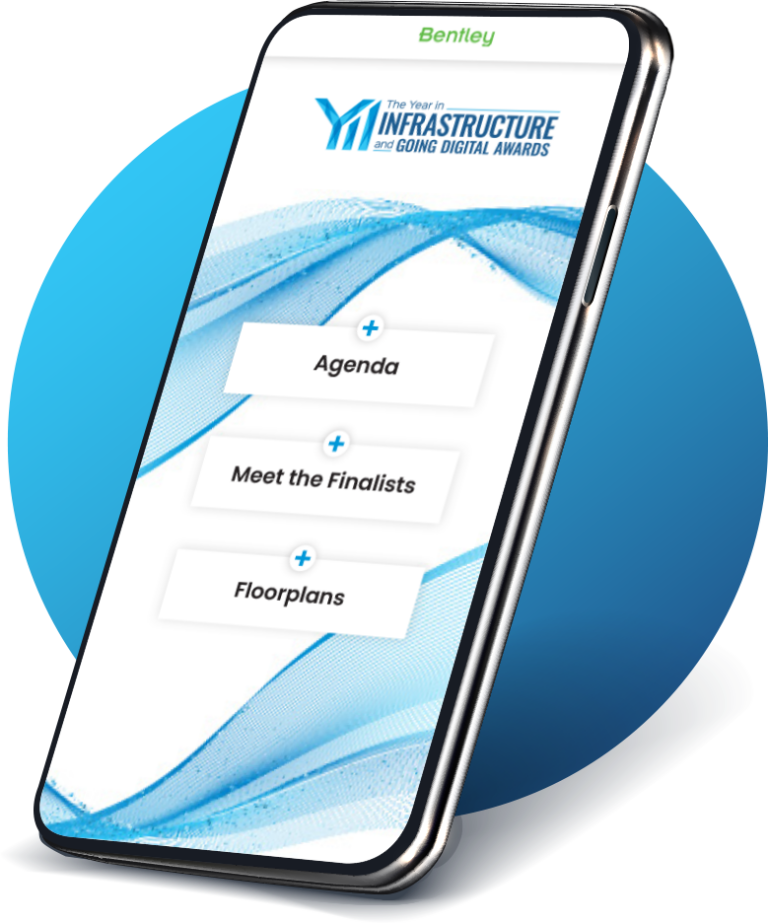 Awards Category: Roads and Highways
New Test Track for Autonomous and Electrified Vehicles

Location: Södertälje, Stockholm, Sweden
Project Playbook: LumenRT, MicroStation, OpenRoads, ProjectWise
Image Credit: AFRY
AFRY was selected by commercial vehicle manufacturer SCANIA to design a new test track to test and drive electric and autonomous technology for heavy vehicles. The test track includes 19 kilometers of roads with more than 60 intersections and junctions, though complex, hilly ground conditions will make layout difficult. Since changing any single element would impact numerous others, AFRY needed a flexible, accessible design environment.
They determined Bentley applications could model the track while ensuring tight change management and constructability. AFRY used the applications to produce accurate 3D models enriched with project data, as well as to verify the impact of design on the environment and calculate the amount of earthwork required. The ability to produce dynamic relationships between models reduced modeling time by 30%, and automated drawing production saved 30 resource hours. The applications helped AFRY detect and remove errors in the design stage, saving millions of Swedish crowns in rework and helping them take the lead in developing sustainable transport solutions.