Scan the QR code with your smartphone
and learn all about the finalists!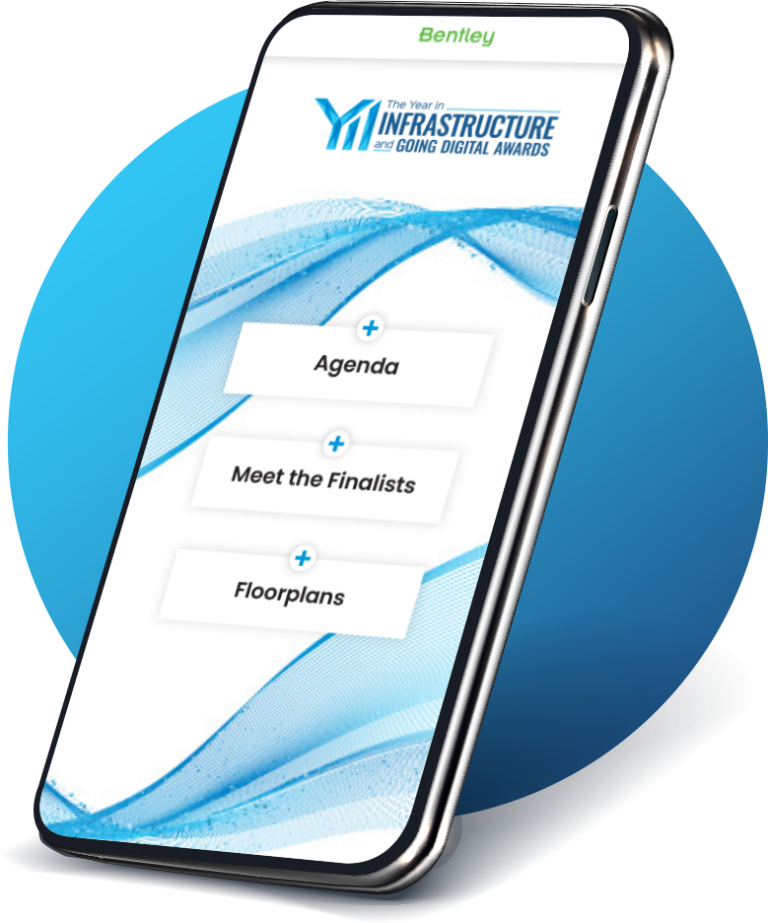 Awards Category: Rail and Transit
PT Wijaya Karya (Persero) Tbk
Integrated High Speed Rail and Station Jakarta – Bandung

Location: Jakarta – Bandung, Indonesia
Project Playbook: ContextCapture, iTwin, MicroStation, OpenBridge, OpenBuildings, OpenRail, OpenRoads, PLAXIS, SYNCHRO
Image Credit: PT Wijaya Karya (Persero) Tbk
The integrated high-speed rail between Jakarta and Bandung will reduce congestion between the two cities and foster a culture of public transportation in Indonesia. Spanning 143 kilometers in length and featuring various structures, the project presented geological and coordination challenges, compounded by an accelerated project schedule amid a global pandemic. Having used 2D design and conventional survey methods on past projects, resulting in delays, additional cost, and inefficient construction, lead contractor PT Wijaya Karya (WIKA) realized that they needed an integrated BIM and digital twin solution.
Leveraging Bentley's open civil design and reality modeling applications, and digital twin technology, WIKA developed a connected digital ecosystem and single source of truth, facilitating dynamic modeling and the generation of an intelligent digital twin. The integrated solution streamlined workflows, improving efficiency, design quality and calculation, saving USD 185 million in construction costs and shortening the construction schedule by six months. The project sets a benchmark to develop open digital building blocks for integrated public transportation in Indonesia.