Scan the QR code with your smartphone
and learn all about the finalists!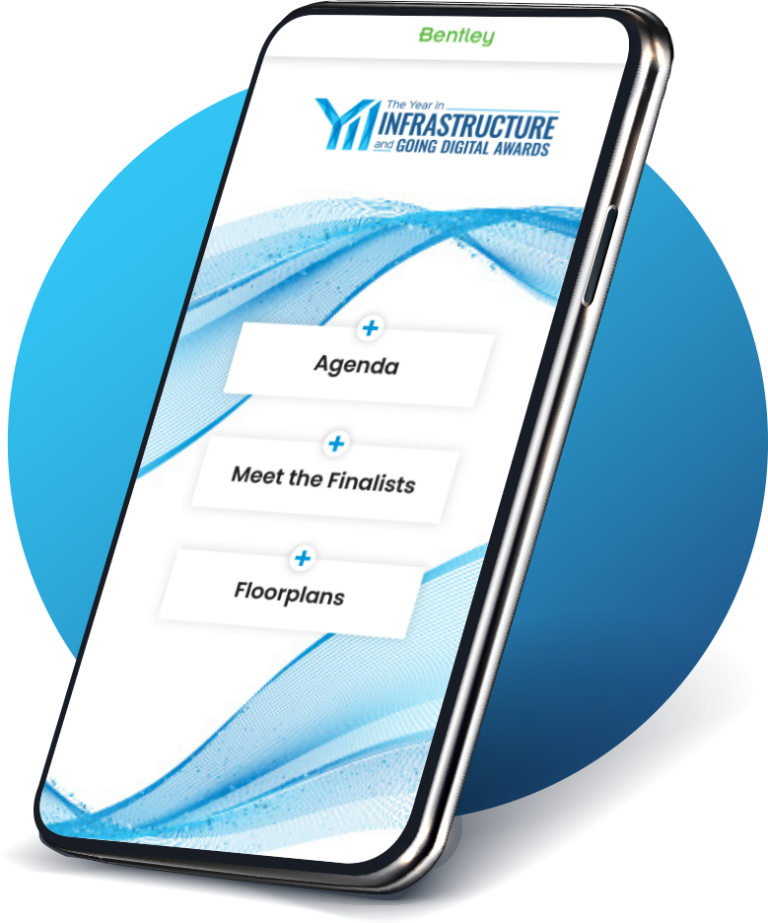 Awards Category: Rail and Transit
Oriental Consultants Global
Metro Manila Subway Project (MMSP) – Phase 1

Location: Metro Manila, Philippines
Project Playbook: ComplyPro, iTwin, PLAXIS, ProjectWise, SYNCHRO
Image Credit: Oriental Consultants Global
The Philippines Department of Transportation initiated the Metro Manila Subway Project (MMSP) to ease traffic congestion and provide safe, reliable transportation for the National Capital Region, also known as Metropolitan Manila. Phase 1 of the MMSP traverses six cities and includes 13 underground stations and a train depot covering 28.8 hectares above ground. The scale of the project presented communication and coordination challenges that current applications failed to address. Therefore, the project team realized that the implementation of collaborative BIM workflows, proactive risk management and cost monitoring would require a connected data environment be established.
Leveraging ProjectWise and ComplyPro, the project team developed a common digital engineering system and a single source of truth, enabling real-time data sharing that optimized collaboration to save 5,000 resource hours within the project's first six months. Combined with SYNCHRO for construction simulation, Bentley's integrated technology solution identified and resolved 50 clashes, eliminating rework, shortening the project schedule, and saving costs. The successful BIM implementation has already achieved an ROI of over USD 600,000.