Scan the QR code with your smartphone
and learn all about the finalists!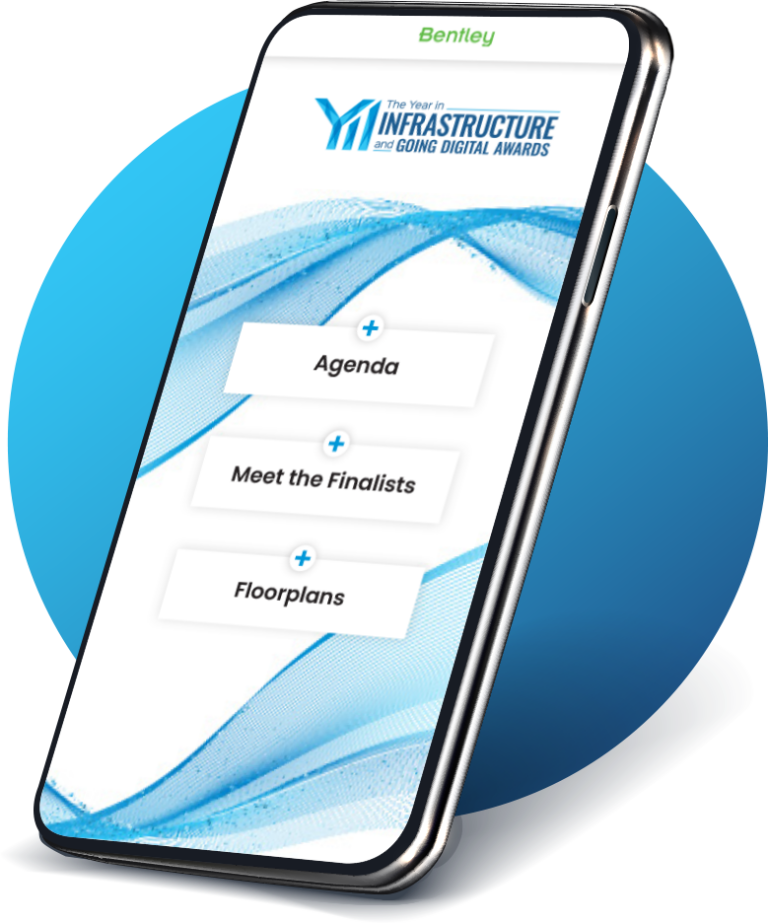 Awards Category: Process and
Power Generation
Modernizing Bakun Hydroelectric Plant
with a Digital Twin
Location: Bintulu, Sarawak, Malaysia
Project Playbook: ContextCapture, iTwin, iTwin.js, LumenRT, MicroStation, OpenBuildings, OpenPlant, OpenUtilities, PlantSight, ProjectWise
Image Credit: Sarawak Energy Berhad
To help become a digital utility by 2025, Sarawak Energy initiated a digital twin pilot project at its Bakun Hydroelectric Plant. The project presented challenges in generating intelligent 3D plant models, given the lack of accurate as-built drawings and limited accessibility, compounded by slow network speeds, large data files, and compatibility with third party applications. Sarawak needed integrated, collaborative modeling technology to generate the digital twin.
Leveraging ContextCapture and MicroStation, they generated high-resolution 3D reality models, reducing the time to develop the as-built designs by 70%. Integrating Bentley's open 3D modeling applications, PlantSight enabled better visualization of assets and seamless integration with third party platforms. The digital twin solution supports remote plant operations, reducing the need for onsite staff by 30%. Sarawak expects operations and maintenance costs savings by integrating the digital twin with asset performance solutions. The successful pilot demonstrates the digital twin as a crucial component to improve plant reliability and efficiencies.