Scan the QR code with your smartphone
and learn all about the finalists!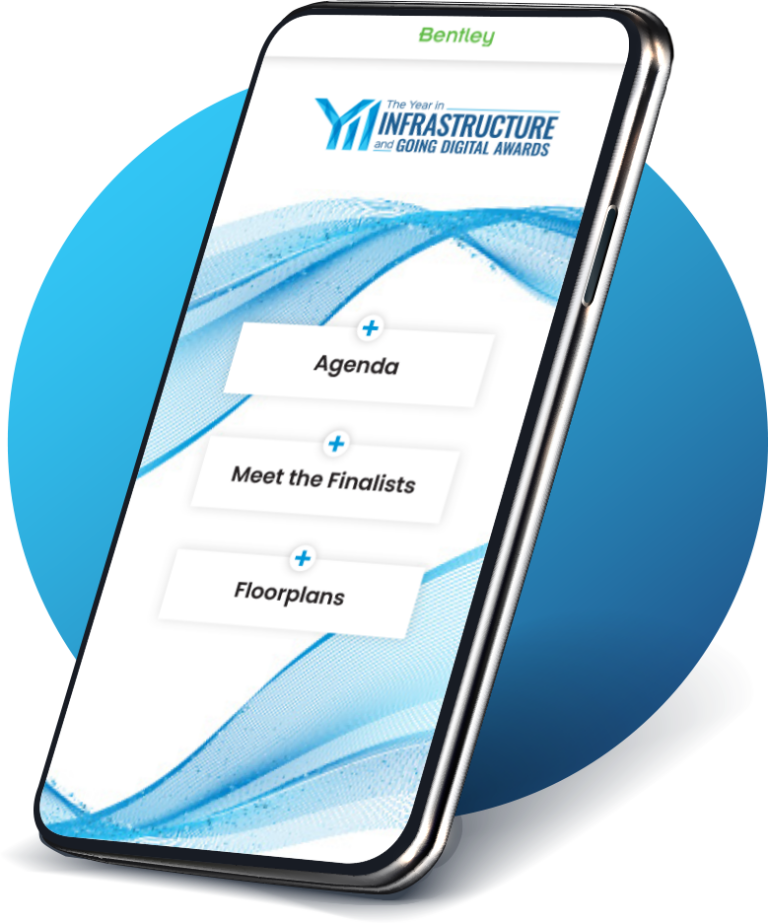 Awards Category: Grid
State Grid Hengshui Electric
Power Supply Company
Comprehensive Application of BIM Technology for Power Transmission and Transformation Engineering Construction

Location: Hengshui, Hebei, China
Project Playbook: MicroStation, SYNCHRO
Image Credit: State Grid Hengshui Electric Power Supply Company
The Qinghan substation project was initiated to improve grid structure and strengthen power supply in Gucheng County, Hengshui. With more than 20 disciplines and suppliers located across eight provinces, the project was difficult to control amid a global pandemic, and presented additional challenges given the proximity to live power supply equipment and soft soil conditions. The project team wanted to explore BIM processes as a new mode of power grid construction and needed an integrated digital solution.
Leveraging MicroStation and SYNCHRO, the team performed collaborative modeling, collision detection, and construction simulation, optimizing design and construction while saving a combined CNY 538,100. Working in a digital environment effectively resolved the insufficient soil bearing capacity and safety risks associated with the narrow construction space. Bentley's comprehensive BIM solution reduced the construction period by 74 days and provided the basis for developing a digital twin of the power grid for full digital lifecycle operations and maintenance management.