Scan the QR code with your smartphone
and learn all about the finalists!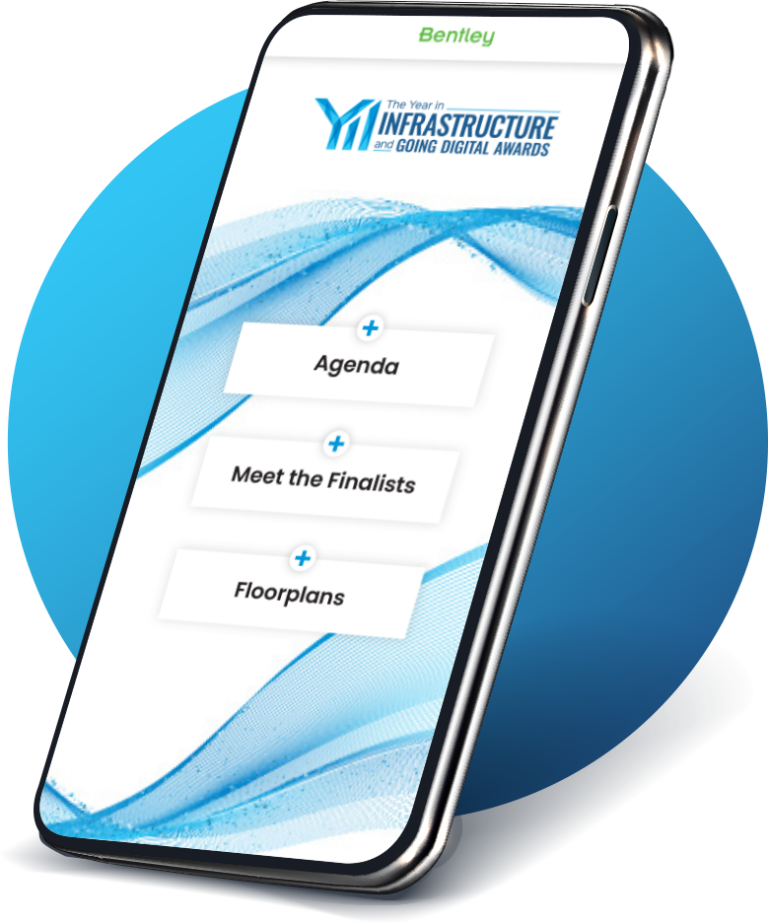 Awards Category: Grid
PowerChina Hubei Electric Engineering Co., Ltd.
Full Lifecycle Digital Application in Wuhan Xudong 220kV Substation Project

Location: Wuhan, Hubei, China
Project Playbook: LumenRT, MicroStation, OpenPlant, ProjectWise
Image Credit: PowerChina Hubei Electric Engineering Co., Ltd.
This project is central China's first fully underground 220-kilovolt substation and is a pilot demonstration project for Wuhan to build a first-class power grid, providing electricity for 200,000 residents in northern Wuchang. Located underground near the Yangtze River in a densely populated area, the project presented site and geotechnical constraints demanding a compact layout, compounded by multiple disciplines requiring coordination amid a short construction period. The project team wanted to implement lifecycle 3D digital workflows and needed an integrated technology solution.
Leveraging Bentley's 3D and reality modeling technology with ProjectWise, the team effectively planned the substation layout, reducing total land area by 52.42%, avoiding more than 50 reworks, and saving CNY 3 million in project changes. Through collaborative digital design and construction workflows, they saved CNY 7.54 million in investment costs and reduced the construction period by 30 days. Using Bentley's applications to develop the substation digital twin set a benchmark for lifecycle 3D digitalization of substation projects for the State Grid Corporation.