Scan the QR code with your smartphone
and learn all about the finalists!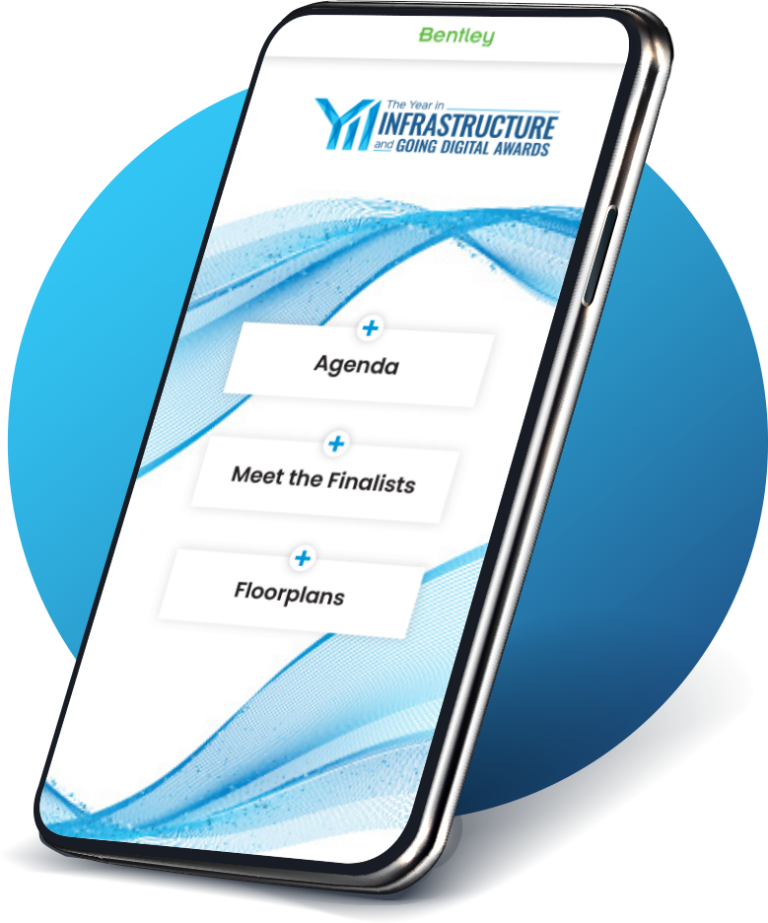 Awards Category: Geoprofessional
PT Hutama Karya (Persero)
Semantok Dam Project


Location: Nganjuk, East Java, Indonesia
Project Playbook: ContextCapture,
PLAXIS, SYNCHRO
Image Credit: PT Hutama Karya (Persero)
Located amid the lowland and mountain terrain of Nganjuk in East Java, the Semantok Dam aims to reduce flood discharge, ensure water availability, and boost the district's agricultural productivity by 186.33%, providing a sustainable infrastructure solution to support society. PT Hutama Karya undertook most of the construction works, facing geotechnical challenges related to ineffective foundation design and insufficient rock fill quantities. These challenges were compounded by a strict construction period. To timely and cost effectively resolve these issues, the team needed flexible and integrated technology applications.
PT Hutama selected ContextCapture and SYNCHRO to perform reality modeling and construction simulation. Combined with their project management information system and GIS systems, they provided real-time understanding of field conditions and a holistic project overview for timely, cost-efficient management. Using PLAXIS resolved the foundation and quarry issues, saving a total of USD 3.8 million in potential rework. Bentley's integrated digital solution saved 183 days in the construction schedule and provides the basis for digital asset management during operations and maintenance.