Scan the QR code with your smartphone
and learn all about the finalists!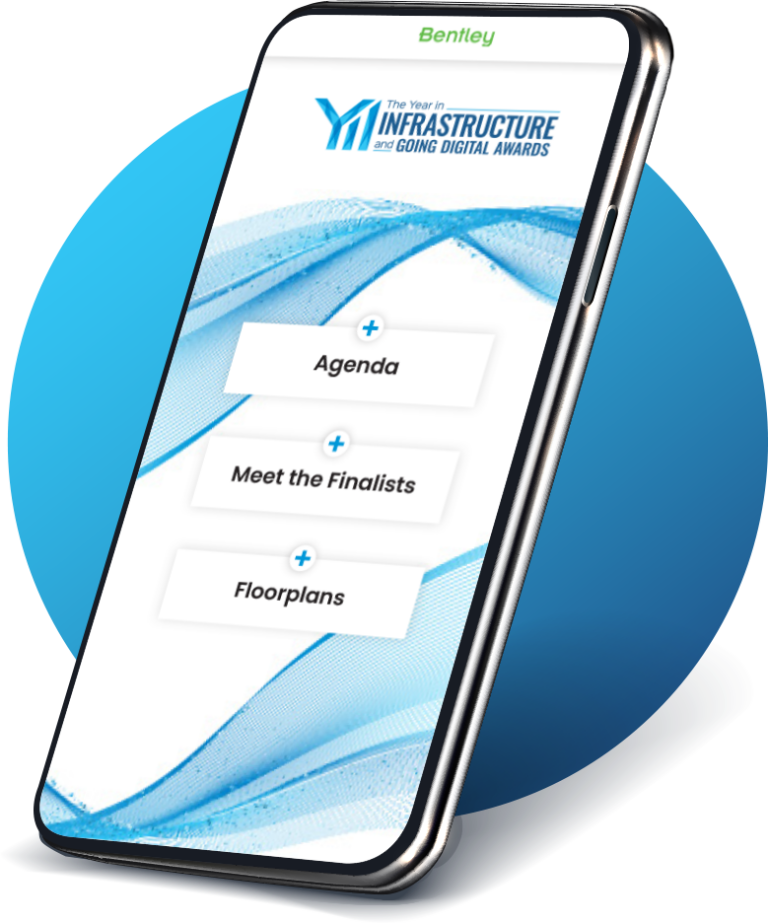 Awards Category: Facilities, Campuses,
and Cities
Maps@SYD

Location: Sydney, New South Wales, Australia
Project Playbook: ContextCapture, iTwin, iTwin.js, LumenRT, MicroStation, OpenCities, Orbit, ProjectWise, SYNCHRO
Image Credit: Sydney Airport
The Sydney Airport spans 906 hectares and includes three runways, three terminals, and over 400 buildings. Officials at the facility initiated a project to implement a cloud-based, self-service portal to support facilities planning and operations by integrating spatial and survey information, making it accessible to all staff across the organization. Faced with complex, voluminous data, compatibility issues, and a diverse user base, Sydney Airport needed an open and user-friendly digital platform.
Already familiar with Bentley's modeling and mapping applications, the team selected OpenCities, integrating different types of financial and asset data and metadata, models, and documents from multiple systems. This integration provides real-time collaboration and 3D viewing capabilities for planning, auditing, and facilities management. Having access to an open digital environment increased efficiencies, improved productivity and the quality of deliverables, and reduced costs and resource hours across all departments. The solution furthers digitization and sets the foundation for an airport digital twin.