Scan the QR code with your smartphone
and learn all about the finalists!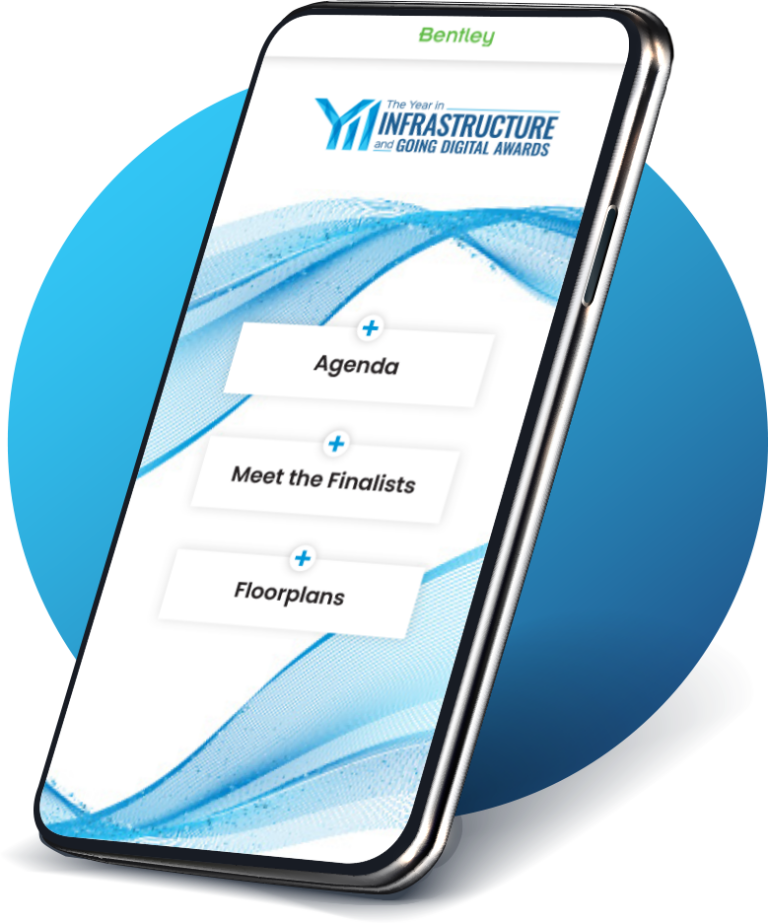 Awards Category: Enterprise Engineering
Complex Infrastructure Programme –
A303 ProjectWise and iTwin Deployment
Pilot Project

Location: Wiltshire, United Kingdom
Project Playbook: ContextCapture, iTwin.js, Orbit 3DM, ProjectWise
Image Credit: National Highways
The A303 Stonehenge tunnel is part of a corridor improvement scheme to alleviate severe route congestion and conserve the Stonehenge World Heritage Site. National Highways undertook a review of business requirements, supply chain processes, and technology solutions to improve information management. Previously, engineering data was siloed and National Highways received it through the supply chain, making data difficult to review and interrogate. National Highways needed digital engineering information management to maintain data fidelity and organize information.
National Highways piloted ProjectWise and iTwin to exchange and manage design data on the A303 project. The integrated digital solution provided a collaborative, web-accessible platform that resulted in a 50% more efficient data federation process and a 70% more efficient data exchange process. Bentley applications enabled National Highways to use supply chain data more proactively to better understand costs and risks, allowing for more timely and informed decisions to support better outcomes for the built asset.