Scan the QR code with your smartphone
and learn all about the finalists!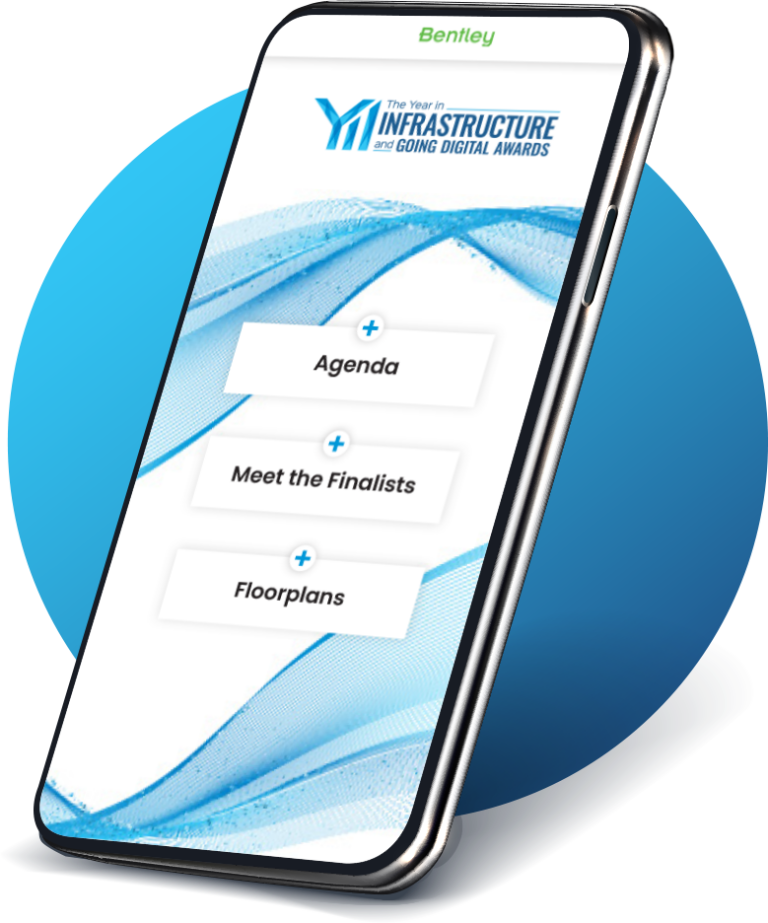 Awards Category: Construction
China Railway 18th Bureau Group Co., Ltd.
Application of BIM Technology for
Ultra-deep Water Transmission
Tunnel in Pearl River Delta

Location: Foshan, Guangdong, China
Project Playbook: ContextCapture, LumenRT, MicroStation, OpenBuildings, OpenRoads, PLAXIS, SYNCHRO
Image Credit: China Railway 18th Bureau Group Co., Ltd.
The Pearl River Delta Water Resources Allocation project is the largest water conservancy investment ever made in Guangdong province. It will improve water supply security and capacity, as well as promote sustainable development in the region. China Railway 18th Bureau Group is responsible for the construction and execution of the ultra-deep, double-track water transmission tunnel, located 70 meters underground along a 113.2-kilometer transmission line. The project's complex topography and geology presented numerous technical difficulties, coordination challenges, and safety risks, requiring the team to leverage an integrated BIM and GIS technology solution.
China Railway selected Bentley's BIM, reality modeling, and geotechnical analysis applications, along with SYNCHRO, to establish a connected data environment, create a full lifecycle digital management platform, and improve collaboration efficiencies by nearly 50%. Through digital workflows and construction simulations, they optimized construction planning and organization, reducing the construction period by 62 days and saving CNY 8.7 million. The integrated digital solution provides a foundation for similar projects and promotes smart water conservancy country wide.