Scan the QR code with your smartphone
and learn all about the finalists!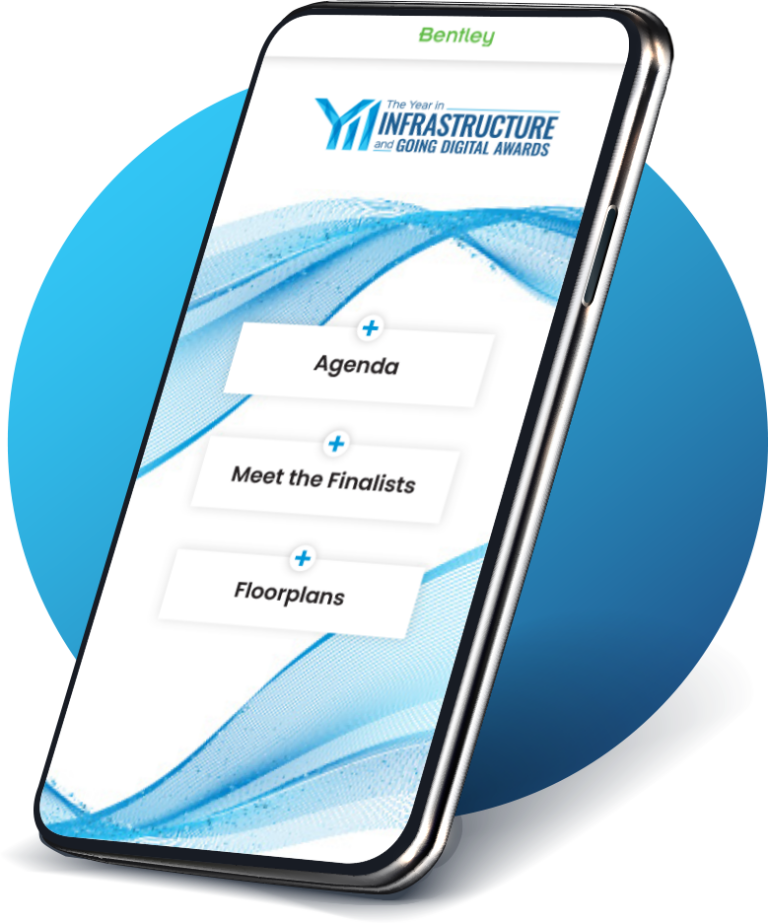 Awards Category: Bridges and Tunnels
Southwest Municipal
Engineering Design &
Research Institute Of China
In-Depth and Collaborative Application of BIM Technology in the Second Section of Chengdu's East-west City Axis


Location: Chengdu, Sichuan, China
Project Playbook:
LumenRT, OpenBridge, OpenRoads
Image Credit: Southwest Municipal Engineering Design & Research Institute
of China
The East-West Urban Axis is an important transportation link of the twin city economic circle of Chengdu and Chongqing. Southwest China Municipal Engineering Design and Research Institute (SMEDRI) undertook the design work for the second section of the route, which spans 11 kilometers and features interchanges, bridges, and tunnels. The high-traffic, soft-rock tunnel with a complex underground piping system presented design and coordination challenges for the multidiscipline team. SMEDRI wanted to establish collaborative digital workflows from planning through construction and needed integrated BIM technology to achieve that.
They selected OpenBridge Modeler and OpenRoads to perform parametric 3D design, which helped to quickly create the bridge and tunnel models. Using Bentley's integrated modeling and analysis applications, they identified and resolved 132 clashes to shorten the design cycle by 20% and saving millions of yuan. Working in a collaborative digital platform improved design quality, mitigated risks, and established a digital foundation accelerating construction of modernized smart city infrastructure.