Scan the QR code with your smartphone
and learn all about the finalists!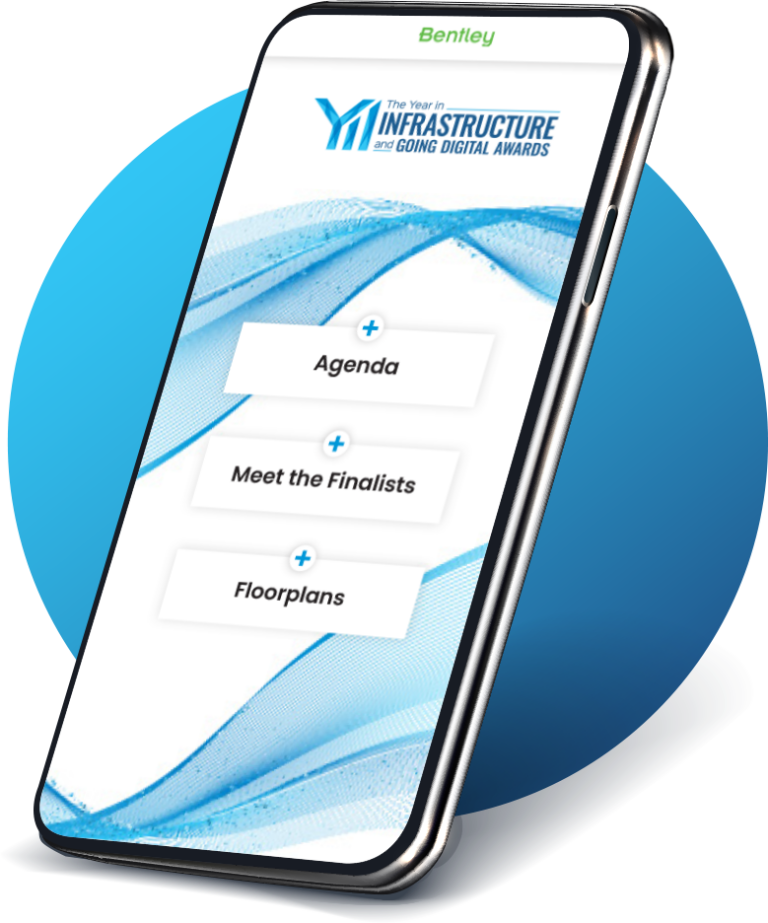 Awards Category: Bridges and Tunnels
Ferrovial Construction and Alamo Nex Construction
IH35 Nex Central Station
Location: San Antonio, Texas, United States
Project Playbook: iTwin, MicroStation, OpenBridge, OpenRoads, ProjectWise
Image Credit: Ferrovial Construction
and Alamo Nex Construction
To provide extra capacity to the I-35 Northeast Expansion (NEX) corridor, Texas Department of Transportation (TxDOT) initiated a USD 1.45 billion project to construct a viaduct that will add three lanes in each direction. The scope of the project included designing and constructing 21.8 miles of viaduct, two interchanges, and more piping for the drainage system. TxDOT awarded the contract to Ferrovial Construction, which had to overcome the challenges of working in a tight space while integrating the complex bridge structure with existing utilities and infrastructure. They realized that their traditional 2D design methods were costly and inefficient, requiring them to seek a collaborative 3D technology solution.
Ferrovial chose ProjectWise and the Bentley iTwin platform to improve information exchange and develop a digital twin. Using Bentley's applications and the model, they performed clash detection to eliminate 3,530 collisions, identified and resolved visibility issues, and provided the construction team with precise material information, saving significant time and costs.