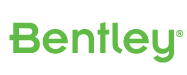 Digital Advancements and
the Future of Renewable Energy


Bentley provides solutions throughout your project's lifecycle.
For nearly 20 years, Bentley has helped renewable power generation projects
become nimble, sustainable, and innovative. With fully integrated multidisciplinary tools,
Bentley software is cloud-based, scalable, flexible, and affordable.
Helping to Build the Future of Renewable Energy



As the renewable energy industry continues its upward trajectory, and as concerns about climate change and the demand for cleaner energy sources continue to accelerate, there will be greater emphasis on analyzing, designing, building, and operating infrastructure projects that support the generation of clean energy from natural resources.
With Bentley, it is easy to get started with solutions that support your
project's entire lifecycle.