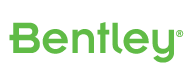 Do More with Less
To ensure that infrastructure assets stay safe, the industry must look at innovative solutions to make work more efficient, safe, and cost-effective. Digital twins can help, greatly improving inspection, maintenance, design, and construction workflows.
with ​​​​​
Digital Twins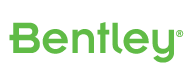 A digital twin is a digital representation of a physical asset, process, or system, as well as the engineering information that allows us to understand and model its performance.
Typically, a digital twin is continuously updated from multiple sources, including sensors and surveying, to represent its near real-time status, working condition, or position. Throughout the lifecycle of an asset, a digital twin helps you to:
Understand existing conditions
Improve and accelerate design and
construction workflows
Increase asset reliability and performance
Visually enhance collaboration
Digital Twin?
What is a